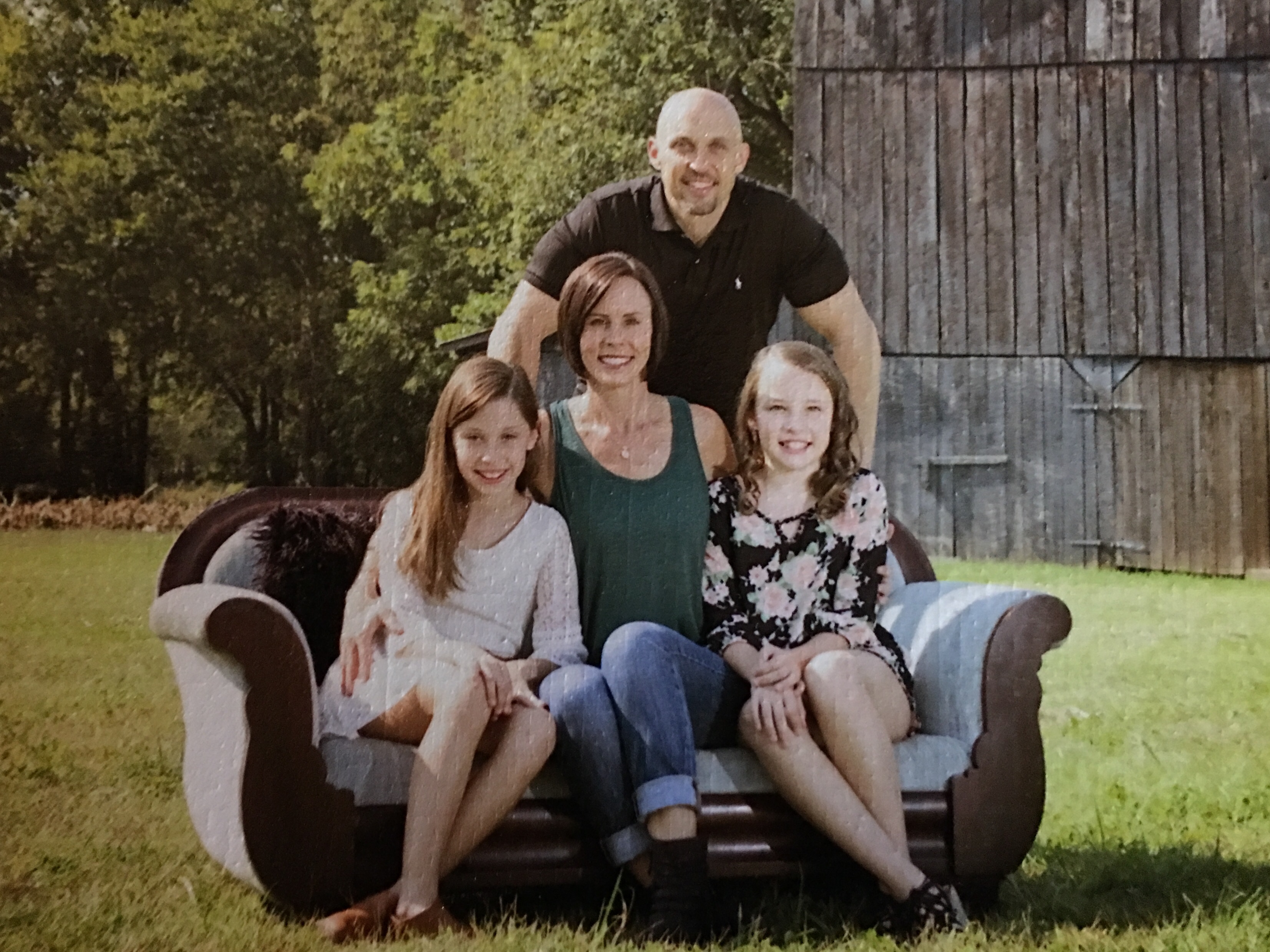 Our Story
Jennifer, Brian, Ava, and Mya Douglas are proud to get the opportunity to bring tumbling back home to Franklin, KY and the surrounding counties. Jennifer has been involved with gymnastics since the age of five. Jennifer's work ethic helped her achieve Class 2 status as well as becoming a Kentucky State Champion.
When Jennifer wasn't training she spent her free time working in the gymnastics gym her family owned. Jennifer was blessed to be able to establish Franklin Tumblers in 2000 as the sole owner. Jennifer successfully operated Franklin Tumblers for four years.
In 2004 Jennifer and her husband Brian decided to pursue new opportunities with Brian's job. They were
given the opportunity to live in 5 different states over a 13-year span. During this time Jennifer and Brian
welcomed Ava, Zoe, and Mya into their family.
Although being away from home was a wonderful experience that offered wonderful growth, it just
wasn't home. In 2017 the decision was made to put family first and come back to their small town that
still had their hearts. It's been wonderful to be back home and close to family and childhood friends.
With so much love and support being offered to Jennifer, the Douglas family made the decision to
reestablish Franklin Tumblers.
We look forward to investing in the children of Simpson and the surrounding counties. We hope to work
with you soon!